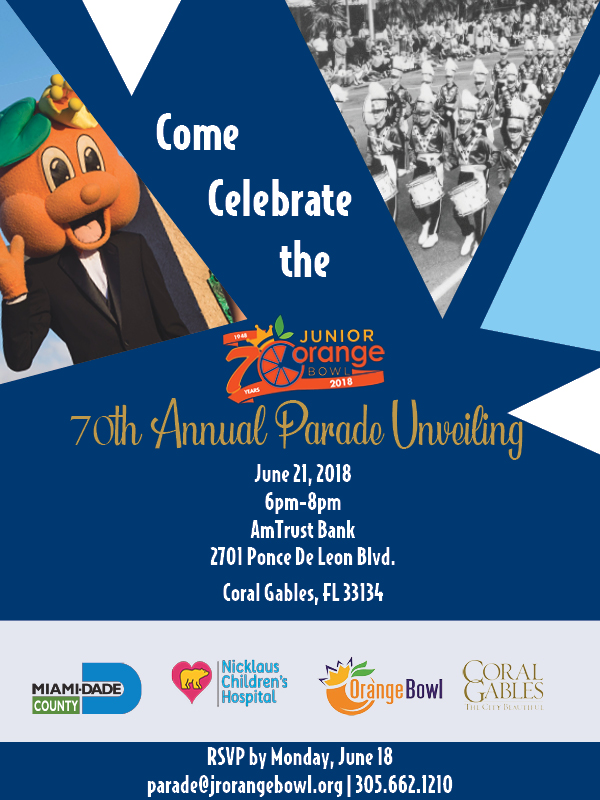 Come Celebrate the Junior Orange Bowl 70th Annual Parade Unveiling!
This event will be held on Thursday, June 21 from 6PM–8PM at the AmTrust Bank in Coral Gables. Please share the invitation below with friends and family - this event is open to the community.
Click the link below to RSVP.
Hope to see you there!