The Henry O. Langston Scholar Athlete Award is presented to the student-athlete with the highest GPA on each of the qualifying teams at the annual FHSAA State Football Championships. The Award is named after Hank Langston, the founder of the award and dedicated educator in Miami-Dade County for over 50 years. Hank is currently Dean of Faculty and Director of University Affairs at Gulliver Schools, a college preparatory school in Miami. In education and community service, few have the commitment possessed by Henry Langston.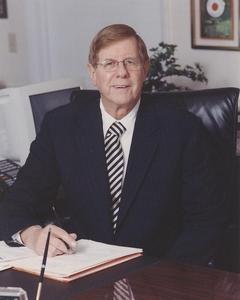 Congratulations to Our 2017 Winners!
---
Alex Buggs – Blounstown High School
Drew Herring - Madison County High School
Desjuan Kearse – Champagnat Catholic School
Oake Stipe – University Christian School
Jason McCleod – Oxbridge Academy
Daniel Longman - Chaminade-Madonna
Raynell Killian – William M. Raines High School
Zach Beagle – Cocoa High School
Jared Elstein – American Heritage Plantation
Terron Carey – Miami Northwestern
Christian Brown – Atlantic Community High School
William Lewis – Dr. Phillips High School
Jhonny Quest – Armwood High School
Jared Bailey – Venice High School
Braeden Sanders – Baker County High School
Alex Newman – Bartram Trail High School.