---
2018-19 Royal Court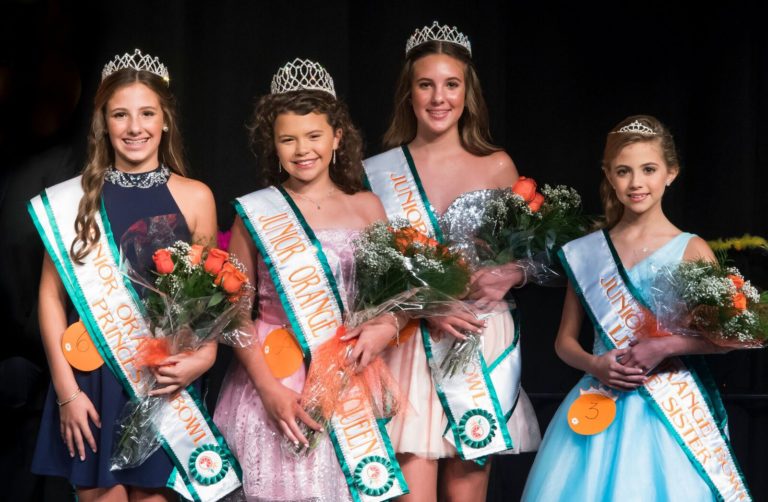 About the Royal Court 
Over the past 67 years the Royal Court has proudly continued a tradition of crowning one Queen, two Princesses, and a "Little Sister" to represent the Junior Orange Bowl and reign as the Community Ambassadors for the Junior Orange Bowl. This year, the selected girls will be challenged to make a positive impact in their community and lead a community service project that benefits the youth. In addition, the tradition of representing the Junior Orange Bowl at all 2018-19 Festival Season Events will remain at the core of the program.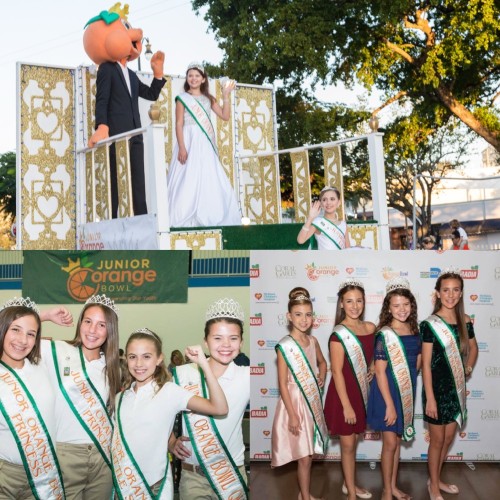 Our Royal Court will be our Leaders and Ambassadors for the entire 2018-19 year. 
The selection of the Royal Court is based on several factors including personality, poise, charm, and their commitment to our community. We are looking for young ladies that will be future leaders and role-models. Historically we have seen the personal growth in confidence, self- esteem, and speaking skills that a young contestant develops when she participates in our pageants. This is not a beauty pageant.
The girls will embark on a yearlong journey, which includes community service, leadership skills development, workshops, and a community service project. The Royal Court reign over all the events of the Junior Orange Bowl International Youth Festival and serve as Leaders and Ambassadors to all the kids that participate. Additionally, the Queen, Princesses, and Little Sister will have the great honor of riding on the Royal Court Float during the 70th Annual Junior Orange Bowl Parade in front of thousands of spectators!
Queen and Princesses: 12-14 years old
Little Sister: 9-11 years old
Important Royal Court Dates:
·         Queen's Dynasty Ball - Saturday, September 8, 2018
·         Finals - Saturday, September 15, 2018
Application fee for the Royal Court program is $50.
Application Deadline: Friday, August 31, 2018

Chair: Luisaura Alvarez
royalcourt@jrorangebowl.org